Thursday, December 11, 2008
Growing bill for Church Eaton planning appeals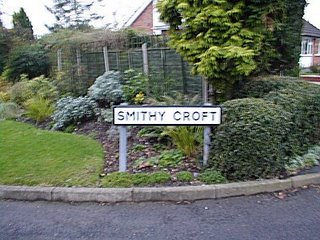 A couple of weeks ago I was pleased to be able to attend and speak at a informal enquiry at which the new owners of a piece of land adjacent to 6 Smithy Croft in Church Eaton were appealing against the Council's decision to refuse planning permission for a new bungalow on the site.

This particular appeal was somewhat unusual as it was the fifth on the same site, as after the Borough Council had refused the four previous applications, the then owner appealed only to find the refusal was confirmed by four different planning inspectors.

As a Councillor I see many local residents objecting to planning proposals, but the development of this residential site in Church Eaton has certainly raised far more objections than any other I have known. From the outset I was always against the plan to build on what was part of the existing garden of No6 as I felt the site was far too small. Also as it was crossed by a sewer pipe and drainage culvert there was even less room to develop. This meant that all the proposed buildings on the site were always going to be compromised, and this last application was no different. Indeed the only way it could be fitted on and meet the objections of previous planning inspectors was if the kitchen and one of the bedroom windows were to be glazed with obscure glass.

What is clear from this whole sorry saga is that this relentless attempt to get a dwelling built on this plot is costing local council tax payers £1000s. As every time the owner appeals against the Council's decision planning officers have to prepare the Council's case, and as the last appeal was an informal enquiry had both a planning officer and one of their solicitors tied up for the whole day giving evidence.

While I don't object to anyone using the full power of the law to taking their planning application to an independent inspector surely there has to be cut off point. I'll certainly be raising this question with the Council's Planning Manager and Head of Legal Services in the next few days as I don't see why tax payer should have to foot even more bills if the owners of the piece of land make yet another application. Five planning applications, five refusals, and five appeals turned down must surely be enough!
Subscribe to Posts [Atom]